Who We Are?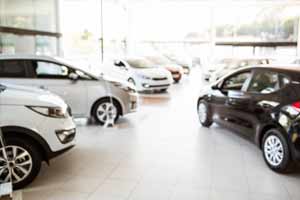 We've helped thousands of people buy a car with bad credit across the country! What inspires us the most are the emails and survey responses we receive from our happy customers. We always knew that our service could help people with bad credit buy a good car from ethical car dealerships, but what we are reminded of daily is the impact such an experience can have on people's lives. Whether if it's how reliable transportation led to a life changing career, or what benefits came from rebuilding poor credit history with an auto loan, or even if it's just the level of confidence the new or used car added for our customers. All of it means the world to us; so please do share your experiences with us as well!
Why You Need Us?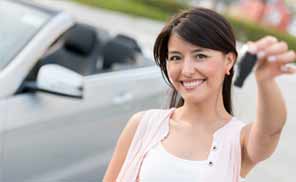 In 2001 when we first began matching consumers with auto loans in our local area, we were disappointed to discover the amount of consumers that were turned down for auto financing. As we became more familiar with our customers we found that unfortunately there were some common themes. Many had embarrassing experiences at dealerships and felt disrespected. Many had been pressured to buy a vehicle, and told horror stories of waiting several hours at dealership because they were told they were approved for a car loan, then asked to leave because the auto loan was turned down. The worst scenarios of all entailed dealerships selling consumers unreliable vehicles that broke down early in the loan term.
As we began to hear some good news from our customers, who were very happy with their new or used car we found that they too had something in common: They all had purchased at one particular dealership. We visited that dealership, and spoke to directly to the owner who introduced us to their special finance manager and their entire sub-prime auto sales team. After our short visit we knew why our customers were so happy.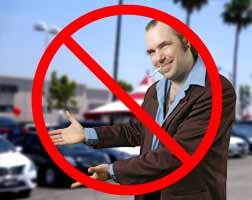 This dealership never put a car on its lot that wasn't safety inspected, tested thoroughly, and then repaired properly. The salespeople always worked with the customers to understand their needs and their budgets, and pointed them in the right direction when choosing the best car for them. The Special Finance Manager had excellent long term relationships with several lenders that all catered to certain levels of credit profiles. Finally came the service manager, who also followed the owners strict customer satisfaction policy, and explained how the dealership always stood by the cars they sold and accommodated their customers.
That is when we realized how important it was for a people with bad credit to be matched with the right bad credit car dealerships. We expanded our services nationwide, but never forgot or compromised the principles that led to the success!
Please feel free to contact our team with any questions or concerns, or simply apply now and be matched with one of our authorized dealerships in your area!